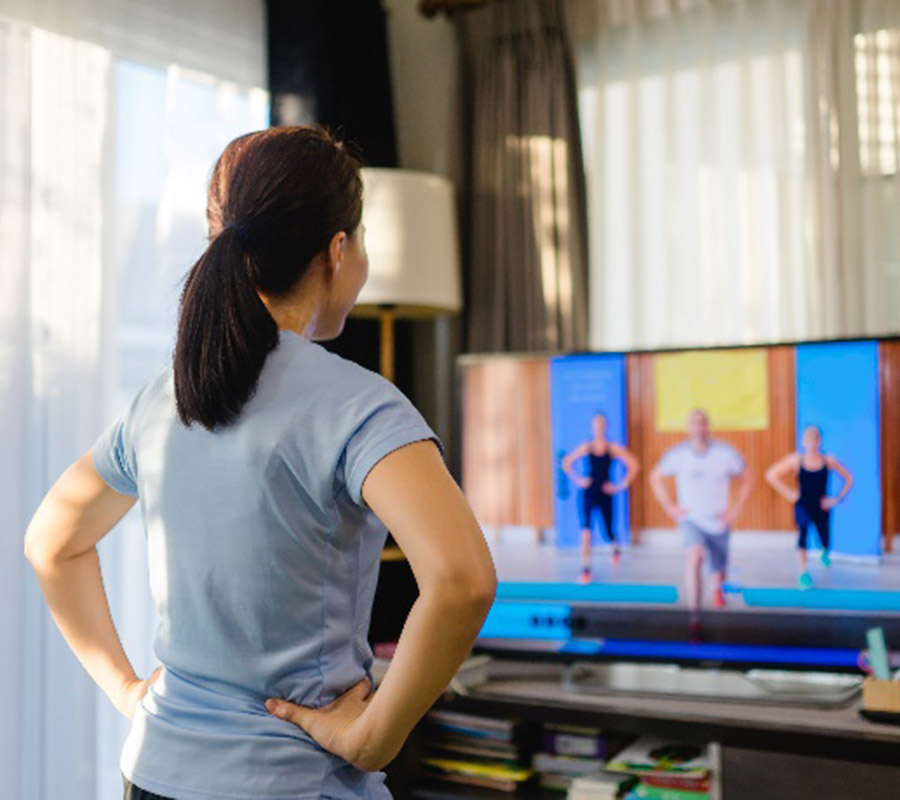 During the current COVID-19 pandemic, many patients have been reporting that they are struggling with changes to their lifestyle and ability to exercise in their usual ways. Over the last few months, many people with cardiac conditions have expressed concern about a possible increase in risk of exposure to COVID-19 when exercising outdoors. However, it's very important to maintain regular exercise when you have a cardiac condition, so if you don't feel that exercising outdoors is an option, we have some suggestions for exercising effectively (and enjoyably) indoors.
The heart is a muscle and like any other muscle, needs to be strengthened and challenged in a variety of ways to stay strong and healthy. Regular activity can help manage weight, blood pressure, reduce risk of diabetes, help you to feel more energetic and assist in managing mental health issues like depression and anxiety.
The Heart Foundation recommends:
30 minutes (or more) of moderate-intensity physical activity five or more days per week
Be active on all or most days of the week
Muscle strengthening activities on at least two days of the week
Establishing and maintaining an exercise habit is easier when it is convenient and enjoyable and there are many activities you can do without even leaving your home. There is a huge selection of free videos online as well as regular exercise classes, so there is a form of exercise to suit everyone's interests. With such variety available, now is a great time to try some activities you might not have considered previously – mix it up and try some different things until you find your perfect exercise match!
Have you considered?
dancing
aerobics
yoga/pilates
light weights/resistance
The Heart Foundation also has a handy downloadable guide of exercises to do at home, at a variety of intensity levels:
www.heartfoundation.org.au/covid-19/exercises-to-do-at-home
If you're just getting started, you can read the Heart Foundation's section on this below. If you haven't been exercising in some time, consult with your doctor before embarking on any vigorous exercise regime. A Heart Health Check (a dedicated assessment of your cardiovascular health, for people aged 45 years and over and people of Aboriginal or Torres Strait Islander descent aged 30 years and over) could be helpful prior to starting regular exercise.
Further reading:
This article is for reference purposes only – it is not designed to be, nor should it be regarded, as professional medical advice. Please consult your own medical practitioner for health advice specific to your condition.